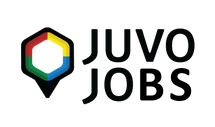 Juvo Jobs connects employers with local job seekers quickly & affordably. Get noticed in your community by using the Juvo Jobs app to market all of your jobs, all of the time.
Pricing Starting at $50
In comparison to job boards, Juvo users experience:

- No 'per-posting' fees

- Jobs are PUSHED to local talent

- View seeker personalities via video resumes

Juvo's network of 11+ million job seekers makes it easy for employers to connect with talent in their neighborhoods. Join the Juvolution, today.